Click on the image above for more information
Thank a Printer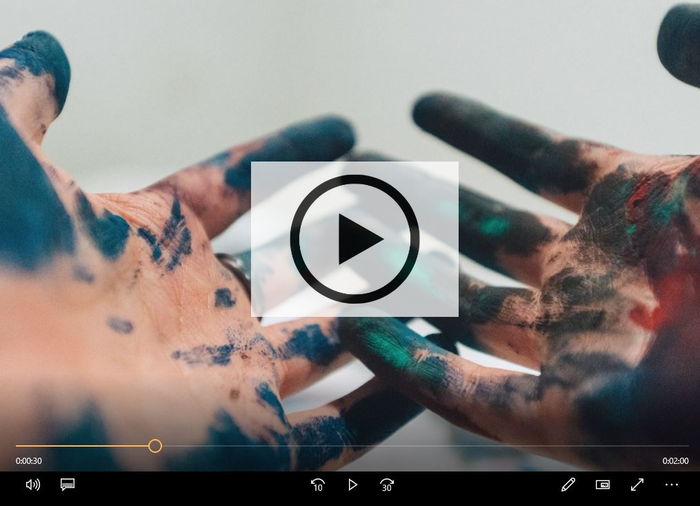 ---
COVID-19 Information
• Printing Industries of America COVID-19 Resources and FAQs
• Thermal Imaging Systems in the Workplace: Panacea or problem?
• Guidance on Essential Critical Infrastructure Workforce
• Post-Pandemic Back-to-Business FAQs for Employers
• Cloth Face Coverings At Work: Are They Personal Protective Equipment, And Who Pays For Them?
---
The Families First Act
The Families First Act Laws Took Effect on April 1st. This Requires Displaying the New Posters Listed Below:
• Employee Rights: Paid Sick Leave and Expanded Family and Medical Leave under The Families First Coronavirus Response Act (FFCRA) Poster
• Federal Employee Rights: Paid Sick Leave and Expanded Family and Medical Leave under The Families First Coronavirus Response Act (FFCRA) Poster
• Families First Coronavirus Response Act Notice – Frequently Asked Questions
• Families First COVID-19 Toolkit
• Family First Coronavirus Response Act and Other Coronavirus Information for Employers
• Labor Department Throws COVID-19 Curveball In Latest Guidance, Suggests Shut Down Employees Won't Qualify For Leave
---
The CARES ACT
• Section By Section Full CARES Act Summary
• Paycheck Protection Program FAQs
• Small Business Paycheck Protection Program Overview
• Paycheck Protection Program Borrower Information Sheet
• Assistance for Small Business - U.S. Department of the Treasury
• Employer FAQs On Paycheck Protection Loans
• Paycheck Protection Program Final Rule
• Paycheck Protection Program Fillable Application
• How to Calculate Payroll Costs for Your Paycheck Protection Program Loan
• What Employers Need To Know About The Unemployment Provisions Of The CARES Act
---
Small Business Administration Guidance
• Economic Injury Disaster Loan Emergency Advance
• Coronavirus (COVID-19): Small Business Guidance & Loan Resources
---
State Updates and Federal Resources
• Troubling Pattern of COVID-19 Workplace Litigation Begins to Emerge
• COVID-19 Employment Litigation and Class & Collective Actions
• National COVID-19 Updates from PIA
• New Responsible RestartOhio Opening Dates
• Michigan Stay Home, Stay Safe Order
• Michigan Governor Creates Broad Employment Protections During COVID-19 Crisis
• Kentucky Governor Andy Beshear Orders "Remain Healthy at Home"
• Ohio Department of Health (ODH)
• Northern Kentucky Health Department (NKY Health)
• List N: Products with Emerging Viral Pathogens and Human Coronavirus claims for use against SARS-CoV-2
• Centers for Disease Control and Prevention (CDC)
• Guidance on Preparing Workplaces for COVID-19
• CDC Significantly Relaxes Essential Worker Return-To-Work Standards After COVID-19 Exposure
• CDC Posters to share with employees:
• World Health Organization (WHO)
• Occupational Safety and Health Administration (OSHA)
• Protected Concerted Activity: The Next COVID-19 Challenge For Union And Non-Union Employers Alike
---
Workers' Comp Updates
• New Legislation Impacting Ohio Workers' Compensation Claims
• Bureau of Workers' Comp 2020 Dividend FAQ
• BWC Related COVID-19 Frequently Asked Questions
• Coronavirus (COVID-19) Claims FAQs provided by the Ohio Bureau of Workers' Compensation
• Coronavirus Workers' Comp Update
• Coronavirus Unemployment Update
---
Association Tools
Disaster Mutual Assistance Plan
When disaster strikes, it's good to know that there is someone to lend a hand just around the corner. Several times over the past few years, Association member companies quickly came to the aid of their fellow printers, offering their facilities to assist those who were shut down by storms, power failures or other disasters, such as the current COVID-19 pandemic. See the GMA's Disaster Mutual Assistance Plan (DMAP) guidance as a reminder for current participants and for others to sign up at no cost to participate.
Teladoc
The coronavirus (COVID-19): Be prepared COVID-19 is a respiratory illness caused by a coronavirus that was first identified in China. The virus is airborne and spreads from person to person through coughing and sneezing. Symptoms include fever, cough, and shortness of breath. U.S. officials have advised that Americans should be prepared for disruption due to the coronavirus outbreak.
Teladoc doctors can answer questions about the disease, evaluate your risk, and provide support by phone or video and help relieve symptoms for affected patients. Read updated content and informational articles from GMA's Teladoc program, or sign up for the telemedicine program.
---
If you have any questions or specific concerns, please do not hesitate to contact me.
Thank you for your partnership and your continued support of GMA.
Take care,
Jim Cunningham | President
Graphic Media Alliance
Latest News
Ohio, Michigan and Kentucky are continuing to see a rise in COVID-19 cases. Stay up-to-date on the latest news from Governors DeWine, Whitmer and Beshear.
The 15th Annual Graphic Media Alliance Golf Tournament will take place on Monday, September 21 at Delaware Golf Club.
The most frequently requested resource for Association members is the Wage & Benefits Survey. The 2020 survey is now available for completion online! Participating in the survey will help you gain invaluable insights to stay competitive in your local labor marketplace. The report is FREE to those who complete the survey!
Who is your BDD?
All staff can be reached at
(888) 576-1971.
←
July 2020
→
S
M
T
W
T
F
S
1
2
3
4
5
6
7
8
9
10
11
12
13
14
15
16
17
18
19
20
21
22
23
24
25
26
27
28
29
30
31
August 6-27, 2020
Zoom Video Conferencing
---
August 25-27, 2020
Zoom Video Conferencing
---
September 14, 2020
---
September 21, 2020
9:00AM-4:00PM
View all »